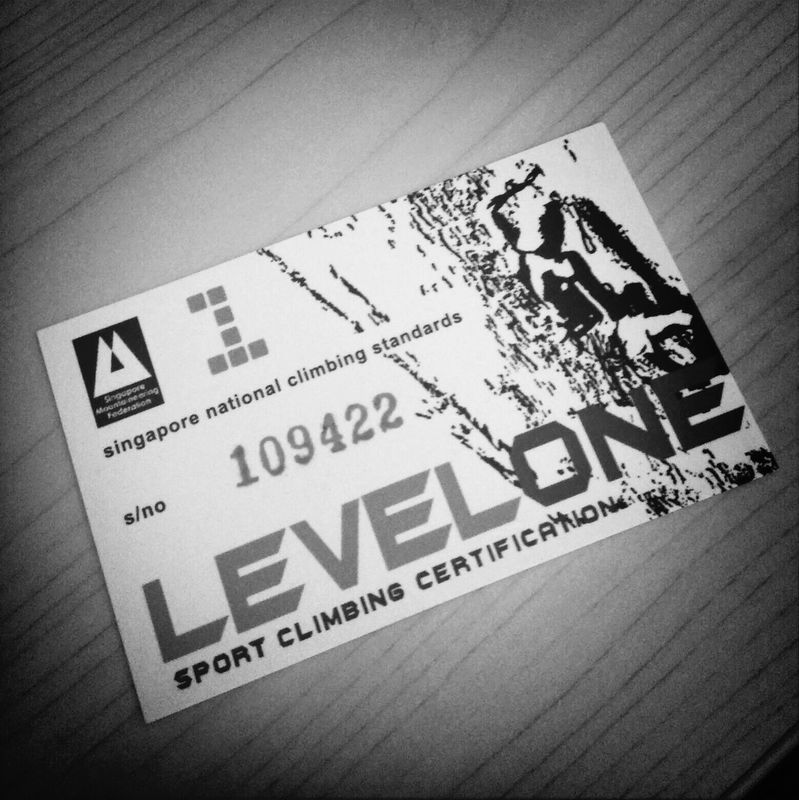 Last Saturday, I signed up for something really not-me. PK happened to came across a sports climbing workshop email and asked around if anyone wanted to sign up as well. Out of curiosity, I decided to give it a try.
I thought, "Well, climbing is not really my thing, with my weight and my stamina and my strength... but you don't get to do that often, do you? Let's go and have some fun, hanging on strings then."
That was literally my expectation until that very day when I was told there will be assessments and test and certification. What? You mean you need some papers to do those climbings? You mean I will be tested? What?
Luckily for me, this Level 1 was more on safety and basic knowledge. Ability or skills to reach the top was not a crucial part of it. So we started with safety, learning about equipments like belay equipment, harnass, harabinger. Most of it were quite familiar since I was in the cadet last time. But this time there were some new stuff because obviously my school didn't manage to afford some cool equipment last time. We were taught to tie the figure of 8 knot and prepare ourselves for the climb. We were brief on climbing calls too.
Slightly before lunchtime, we got to test water a bit by climbing and belaying once. It was rather fun, even though I was not the best in class, obviously.
We spent after-lunch time doing more rounds, challenging different tiles and levels. I wasn't particularly good at it. However, I did manage to get my feet off the ground for few meters, so I'm already satisfied with that.
The workshop ended and we were told that we passed the test, and given this little card that shows we can go practice somewhere at our own sweet time. It was a great experience, and truly something I didn't anticipate to happen this year.